Iron (II,III) Oxide [Fe3O4] – universal paramagnetic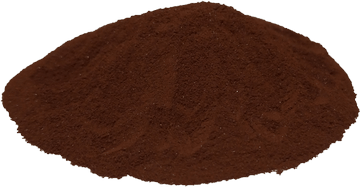 Morphology

Powder

Color

Dark-brown

Purity

99.9%

Density

5.1 g/cm3

Size

1-50 nm

Applications

Paints

: Using as a black pigment.


Chemistry

: Strong catalyst for Harber process and in water-gas shift reactions, precursor in cutting steel solutions.


Electronics

: Contrast agents for Magnetic Resonance Imaging (MRI); magnetic sensing probes for in-vitro diagnostics (IVD), electrodes production.


Medicine

: Gene carriers for gene therapy; therapeutic agents for hyperthermia based cancer treatments.


Pharmaceutical

: Drug carriers for target specific drug delivery; Nano-adjuvant for vaccine and antibody production.
Our product has wide applications in automotive, chemical manufacturing, defense, nanomaterials, oil & gas, oxides, pigments & coatings, research & laboratory, space.