Calcium Carbonate [CaCO3] – universal acid protection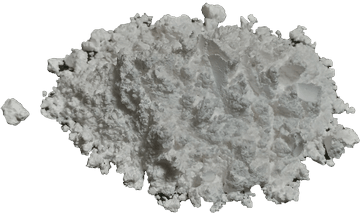 Morphology

Powder

Color

White

Purity

99.9%

Density

2.93 g/cm3

Size

20 nm

Applications

Agriculture

: Soil detoxication.


Industrial

: Construction industry material.


Pharmaceutical

: In drug delivery by loading with hydrophilic protein drugs, Calcium carbonate added to drilling fluids as a formation bridging and filter cake-sealing agent.


Chemical

: Calcium carbonate is widely used as an extender in paints, as a common ingredient for many glazes in its white powdered form.


Food

: Refining of sugar from sugar beet.


Films

: Fine ground calcium carbonate (GCC) is an essential ingredient in the microporous film.


Metallurgy

: Purification of iron from iron ore in a blast furnace.
Our product has wide applications in aerospace, carbonates, textiles & fabrics, life sciences, medical devices, nanomaterials, paper & pulp, research & laboratory, space, chemical manufacturing.