Selenium colloid [Se] – universal antioxidant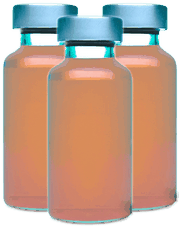 Morphology

Colloid

Color

Red

Concentration

0-4000 ppm

Purity

99.9%

Density

4.819 g/cm3

Size

1-20nm

Applications

Agronomy

: Used as a microelement for better harvest, protect crops against drought and high sun irradiation.


Medical

: Potentially can be used as a cure for cancer.


Food

: Used as food additive for best nutrition balance, essential micronutrient.


Electronic components

: Component in a production of semiconductors.


Electronics

: Can be used in DC surge protection.


Optical

: Component in a production of detectors, films, coats. Photovoltaic and photoconductive properties are useful in photocopying.


Chemistry

: Used as catalyst to modify the vulcanization for the rubber production.
Our product has wide applications in manganese electrolysis, glass production, alloys, solar cells, chemical R&D, cosmetics & personal care, diagnostic manufacturing, energy & display, semiconductors.